Category
Number of Dancers
Solos
1 Dancer
Duets/Trios
2-3 Dancers
Small Groups
4-9 Dancers
Large Groups
10-16
Extended Lines
17+
Production
12+
Adult Category
(Groups Only)
It's never to late to perform!! These entries will be adjudicated and be eligible for Special Awards, Under 4 Minutes. Please notify if over 4 minutes.
All ages are as of December 31st, of the previous calendar year. Full name, age and date of birth of all performers must be accurate and true. Contestants must be able to provide proof of age by birth certificate at competition if requested. If proof of age is requested and not provided, the routine will be disqualified and no refund will be issued.
To determine ages for Duets, Trios, Groups and Lines, add up all ages of performers in the routine. Divide total by the number of performers in the routine.
If the result ends in a decimal, drop the decimal.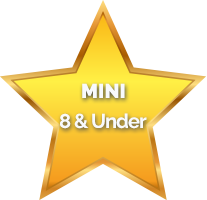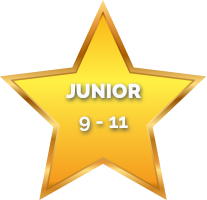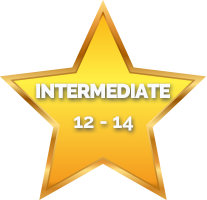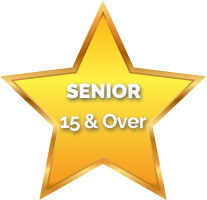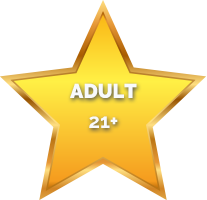 All-Star Beat Dance Off
Does your studio have what it takes?
Our Dance Off is a one of a kind showcase! It provides the opportunity for every studio's top mark in a Group/Line, (against all forms) to advance and participate in our "All-Star Beat Finale Dance Off!"
Dancers in the finale will be judged not solely on their technique but also for stage presence, creativity, choreography, costumes and overall performance quality via LIVE adjudication. There will be 3 divisions: Junior (10 years & under), Intermediate (11-14 years) & Senior (15 years & over).
There will be no additional entry fees to compete in the All-Star Beat Dance Off! Top 3 are awarded Star Beat Bucks, & Customized Banner for their Studio. Runner-ups up will also receive a customized banner.
Please note: Novice/Pre-Competitive/Production entries do not qualify for the "All-Star Beat Dance Off". A minimum of 3 competitive groups and total of 10 entries must be entered in the competition, per studio, to be eligible to qualify for the All-Star Beat Dance Off. Top 5 groups in each division will compete head to head in a dance off. No contestant/studio will have more than one entry in each division. There must be a minimum of 3 qualifiers per division for the dance off to be held in that division.
TOP 3 PRE-COMPETITVE STUDIOS
Each studio must have a minimum of 10 Pre-Competitive entries, where 3 must be groups/lines to qualify for the top 3 PRE-COMPETITVE studio title. Top marks (based on the accumulated score of every eligible studios top 10 routines, 3 of which must be groups) will be taken from the studios Pre-Competitive routines from the junior, intermediate and senior age division.